About
About the Awards
Showcasing achievement and success in the UK and European healthcare, biotech, pharmaceutical and life sciences sectors
The European Mediscience Awards is now in its 22nd year, having been held every year since inception in 2002*. The event is the largest annual gathering of private and publicly quoted healthcare, biotech and life sciences companies in Europe. Bringing together the best of European mediscience companies to celebrate achievement and recognise success, it is the must-attend event for anybody working in this sector.
Each year sees the attendance of over 500 quoted and private UK and European life sciences companies and their corporate advisers, analysts, fund managers, commentators and peers. The event is sold out from one year to the next.
The European Mediscience Awards 2023 will take place on Thursday 15 June at the Hotel InterContinental, London, W1.
*with the exception of 2020 when we were unable to hold a live event due to COVID-19, but instead held a successful digital campaign.
Awards
covering the period 1 April 2023 to 31 March 2024
Nominations open w/c 4 March 2024
Click on each award to view more information
BEST COMMUNICATION AWARD
Sponsored by:

BREAKTHROUGH OF THE YEAR AWARD
Sponsored by:
BEST TECHNOLOGY AWARD
Sponsored by:
THE EMERGING STAR AWARD
Sponsored by:
MEDISCIENCE MEDIA COMMENTATOR OF THE YEAR AWARD
Sponsored by:
CAPITAL MARKET TRANSACTION OF THE YEAR AWARD
Sponsored by: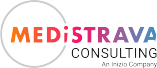 MOST SIGNIFICANT CONTRIBUTION TO THE MEDISCIENCE SECTOR AWARD
Sponsored by:
CHIEF EXECUTIVE OF THE YEAR AWARD
Sponsored by:
COMPANY OF THE YEAR AWARD
Sponsored by:
Voting panel
The Voting Panel will meet to discuss this year's nominations on Thursday 2 May 2024.
Members of the full 2024 Voting Panel will be announced on this page in due course.
Click below to see judges from past events.
The 2023 Voting Panel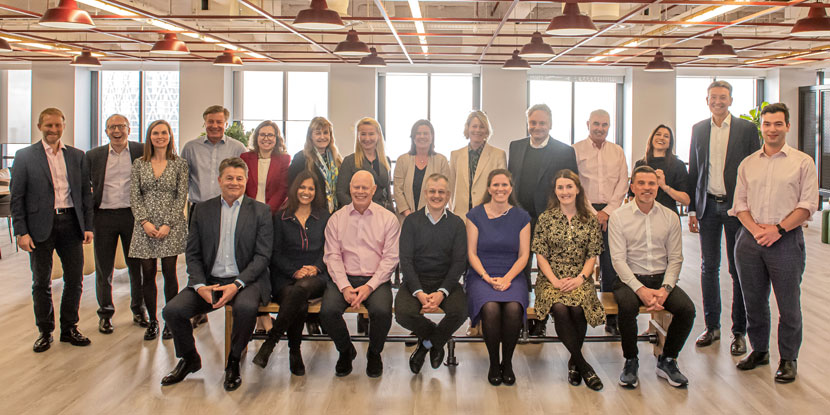 The event
---
Sponsorship
Sponsorship opportunities sometimes become available, including sponsorship of an individual award, sponsorship of the official drinks reception or sponsorship of the menu. Sponsorship opportunities are, by their very nature, limited. Costs and availability on request.
---
Hosting a table
Reservations are available for tables of ten people. Numbers are strictly limited and reservations are taken on a first come, first served basis.
---
Advertising
Advertising in the digital brochure is welcomed and enables your key messages to reach a highly targeted audience. The digital event brochure is available to download on the night and contains details of the all nominees, the programme for the night and the menu. Uniquely, it also contains the names of all attendees, in alphabetical and table order. Thus it is widely used as a reference post event for up to a year afterwards.
---
Bespoke sponsorship opportunities
We offer a range of bespoke sponsorship packages, tailor made to suit your marketing objectives and budget. Further information on request.
---
Enquiries
For all enquiries relating to the European Mediscience Awards, please do get in touch with jo.thomas@ford-sinclair.co.uk.
---
Key details for guests
Venue
Ballroom, Hotel InterContinental
One Hamilton Place
Park Lane
London W1J 7QY
Start time
6.00 p.m. – Drinks reception
7.30 p.m. – Dinner
9.15 p.m. – Awards
9.45 p.m. – After-dinner entertainment
12.00 midnight – Carriages
Charity collection
A charity collection will be taken up during the course of the evening and the European Mediscience Awards team will be available throughout to accept contactless donations. Thank you in advance for your generosity.

Accommodation

Hotel InterContinental
Exclusive rates for bedrooms may be available for guests attending the event and further information will be available in due course.
Charity
A charity collection was held at the European Mediscience Awards 2023 in respect of two charities: bccs and Young Lives vs Cancer. The total amount raised which was split equally between these two charities was:
£10,832.24
---
bccs provides highly professional and well‑supported Social Workers and Counsellors to help children and young people who are in need.
bccs works in the East End of London and Essex with children, young people and their families and schools to help them overcome emotional difficulties, behavioural problems and their root causes. The prime focus of the work is to provide an early intervention service to enable them to address difficulties that may be impeding their educational, social and emotional development.
When a child is diagnosed with cancer it threatens everything, for them and their family.
At a time when they should be busy being children, enjoying the rollercoaster teenage years or finding their feet at Uni, life becomes full of fear. Families being torn apart, of overwhelming money worries, mental health stretched to breaking point, of having nowhere to turn, no one to talk to.
At Young Lives vs Cancer we get that and we do everything in our power so no family stands alone to cancer.
We know everyone's different, so we work hard to make sure each family has what they need to get through.
Gallery
Images from European Mediscience Awards 2023